I hated coloring in maps with colored pencils when I was in grade school. I thought it was tedious and a waste of time. However, it did make me stare at the map long enough to get the chore done that things soaked in, which was probably the point of the exercise.
Is that still being done? This map of the southern United States posted in a recent national newscast surely doesn't make it appear so. Don't let the "bing" label fool you. The state abbreviations were added by the company running the broadcast.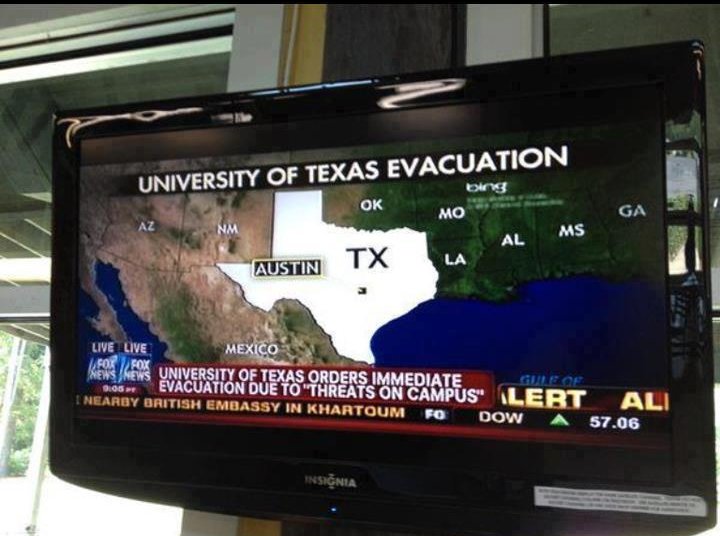 If you don't see a problem with this image, please go to your local library and pull out an Atlas to figure out why it is wrong. If you are unwilling to do that, here's a website that will give you the same information.
(Despite comments on another site, while the label for Austin is showing way out in west Texas, the DOT is actually in the right place.)
Thanks to Ms Juanita Jean and the girls at The World's Most Dangerous Beauty Salon, Inc. for bringing this to my attention.